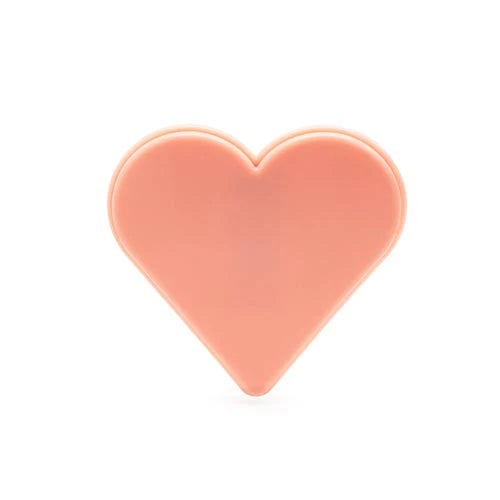 A Pound of Flesh Micro Series Small Heart
Sold out
Original price
$14.99
-
Original price
$14.99
We've done limbs, skulls, and even a shrunken version of the legendary Jesse Smith, so the time was ripe to create a tattooable heart. Despite our love for the macabre, we kept the tattooing surface simple and resisted the urge to create something anatomical. Indeed, perhaps the cutest item in our product line, our APOF Small Heart offers a shapely edition to your 3D portfolio, acts as an intimate friend for you to make mistakes on during practice, and even has a beveled edge should you decide to create a decorative masterpiece to hang or sell. Get to tattooing our heart; we promise it doesn't beat.
Dimensions
5.5" (W) x 7" (L); 0.25" (Thickness)
Key Features:
Small heart shape with beveled edge frame
Made with silicone and rubber-based materials
Apprentices and beginners can practice tattooing techniques
Professionals can use as a 3D portfolio or canvas to try new equipment and techniques
Functions as a small canvas for framing or display
Stencil Application Tips:
Step 1: Apply isopropyl alcohol to a sheet of paper towel. Then wipe the tattoo site with your paper towel to clean it.
Step 2: Soak another sheet of paper towel with isopropyl alcohol. Then run a Speed Stick deodorant directly on the alcohol-soaked paper towel.
Hygiene Tip: Never apply the Speed Stick deodorant directly to the tattooable surface.
Step 3: Rub the Speed Stick deodorant and alcohol mixture directly onto the tattoo site.
Step 4: Apply your stencil evenly. Put pressure on it for about 5–10 seconds.
Step 5: Peel away your stencil carefully.
Step 6: Blowdry your freshly applied stencil for 5–10 minutes. Then let it dry fully overnight.