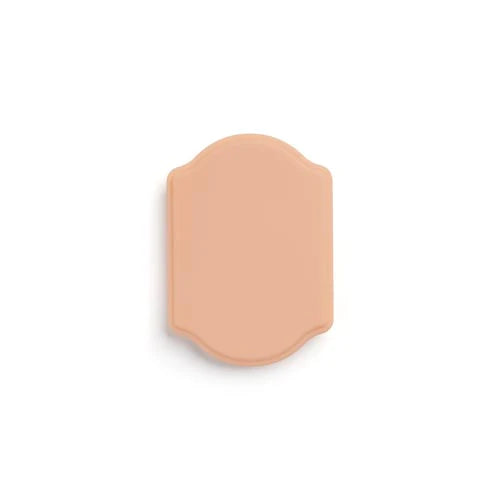 A Pound of Flesh Micro Series Small Plaque — Fitzpatrick Tone 2
Sold out
Original price
$14.99
-
Original price
$14.99
Through our developments, moldings, and skin-finite ideations, we have produced a kindred fleshling to our 11" x 9" rounded plaque. Tattooers who prefer small-scale work, or large-scale artists looking to try their hand at working in miniature will delight in our stylish APOF Small Plaque with its beveled edge. Prospective clients won't be able to take their wandering eyes off your portfolio at the next convention when they see your micro-collection of professional work on real skin made into this compact, eye-catching canvas.
Dimensions
5.5" (W) x 7" (L); 0.25" (Thickness)
Key Features:
Fitzpatrick skin tone 2
Small plaque with beveled edge frame
Made with silicone and rubber-based materials
Apprentices and beginners can practice tattooing techniques
Professionals can use as a 3D portfolio or canvas to try new equipment and techniques
Functions as a small canvas for framing or display
Stencil Application Tips:
Step 1: Apply isopropyl alcohol to a sheet of paper towel. Then wipe the tattoo site with your paper towel to clean it.
Step 2: Soak another sheet of paper towel with isopropyl alcohol. Then run a Speed Stick deodorant directly on the alcohol-soaked paper towel.
Hygiene Tip: Never apply the Speed Stick deodorant directly to the tattooable surface.
Step 3: Rub the Speed Stick deodorant and alcohol mixture directly onto the tattoo site.
Step 4: Apply your stencil evenly. Put pressure on it for about 5–10 seconds.
Step 5: Peel away your stencil carefully.
Step 6: Blowdry your freshly applied stencil for 5–10 minutes. Then let it dry fully overnight.