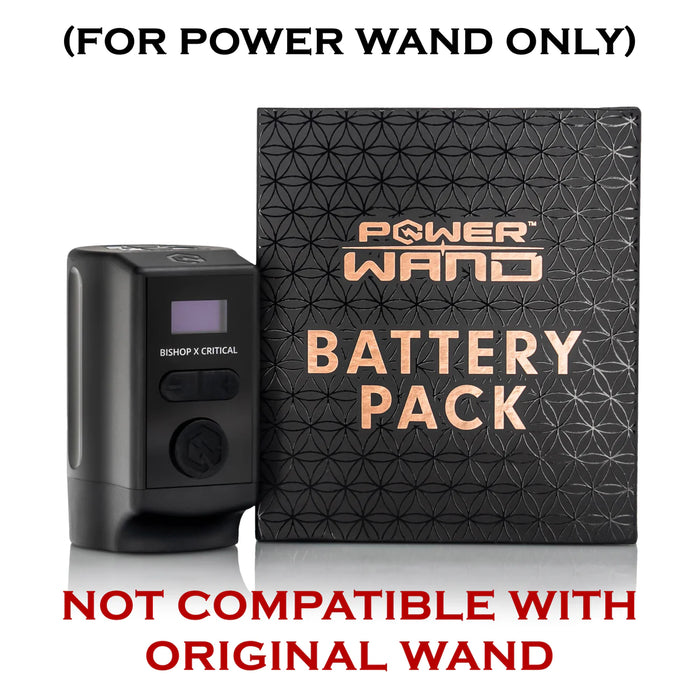 Bishop Power Wand Battery Pack
Original price
$259.99
-
Original price
$259.99
Bishop Rotary and Critical's first ever collaboration – made specifically for the Power Wand.
These battery packs are made to be used with the RCA Power WAND, if you've purchased that machine separately.
Available in two sizes – the Standard, which provides up to 10 hours of tattooing time with 1500 mAh
The batteries will work with most USB-C cords and charging bricks if you do not have the Critical Charging Dock.
Compatible with all Critical Connect firmware and hardware – including the Critical Connect Footswitch.
A note regarding the readout on these batteries: if you see the battery percentage fluctuating, the battery is calibrating to provide you with the most accurate battery life read-out and has no effect on the functionality and run time of your battery/machine.
Tier 1 grade battery used to make this power pack.
Batteries are shipped partially charged – they do not require a full charging cycle but will need to be charged upon receipt.
After powering on, initial battery life display will take approximately 5 seconds to calibrate to an accurate read-out.
You may notice the battery life adjust (increases or drops) between activation and pauses during sessions – this is because the battery calibration is reflecting the device's current usage scenario.