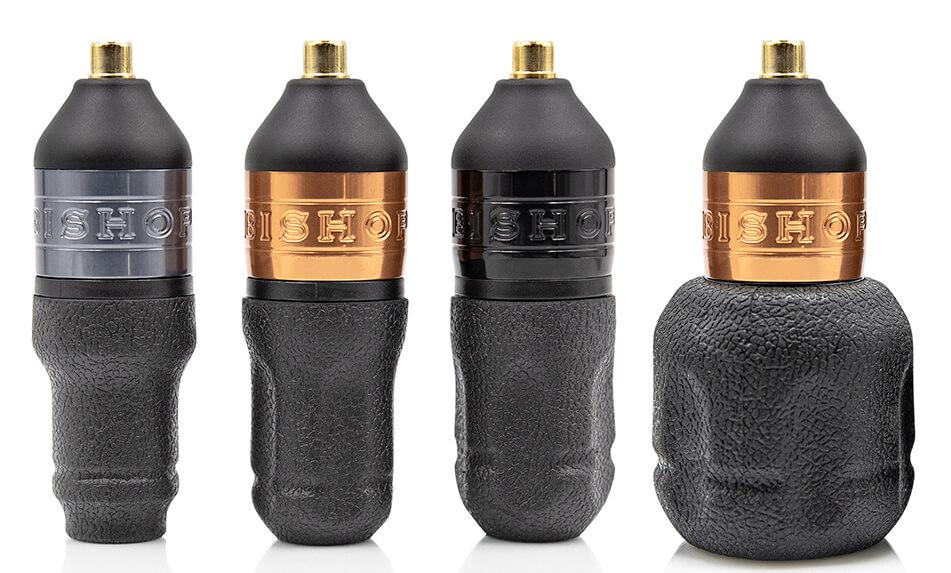 Bishop Wand Disposable Grips
Original price
$34.49
-
Original price
$34.49
Pair your Bishop Rotary Wand tattoo machine with the ergonomic Bishop Rotary Wand disposable grips. These disposable tattoo grips are made from non-slip medical grade rubber on the outside and high-strength plastic on the inside. Featuring ergonomic finger grooves on the exterior, these grips make tattooing with your Wand even more comfortable.
The Bishop Rotary Wand disposable tattoo grips also make tattooing more efficient, allowing you to adjust your needle depth with a simple turn of the grip. Every 360° turn makes a 1.5mm change, so you can adjust your needle depth up to 5mm. Use these disposable tattoo grips with all your favorite cartridge needles and any Bishop Rotary Wand tattoo machine, including the Liner, Packer, and Shader models.
This listing is for one box of 10 Bishop Rotary Disposable Wand grips with a 1.75" diameter.