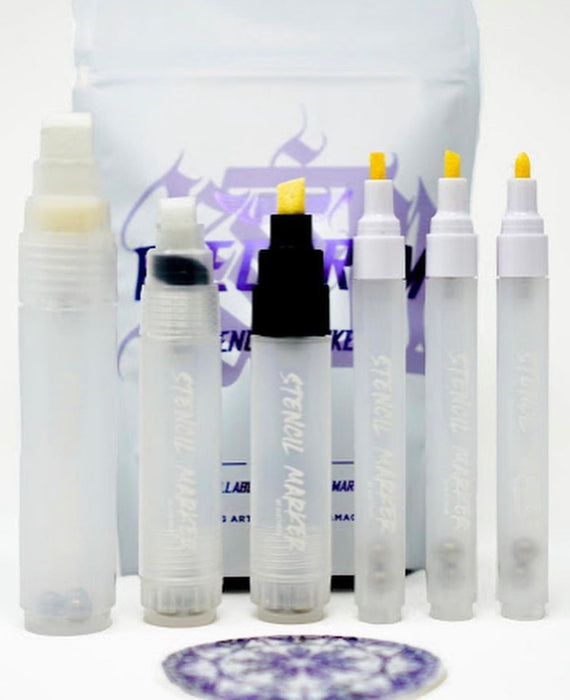 Electrum Refillable Stencil Marker Pack
Original price
$14.00
-
Original price
$14.00
Electrum Refillable Stencil Lettering Markers – PACK OF 6
Change the game with these refiallable stencil / calligraphy markers from Electrum Supply! Simply fill the markers with NOX Violet, ECO Stencil Ink, or any other ink of your choosing. Single use tips make these easy to use, safe for your clients, and affordable.
Each pack of 6 markers contains 1 each of the following sizes:
1x 8.5mm Flat Tip
1x 8.5mm Chisel Tip
1x 8.5mm Bullet Tip
1x 10mm Flat Tip
1x 10mm Chisel Tip
1 x 15mm Flat Tip
You will also receive 1 replacement tip for each marker.