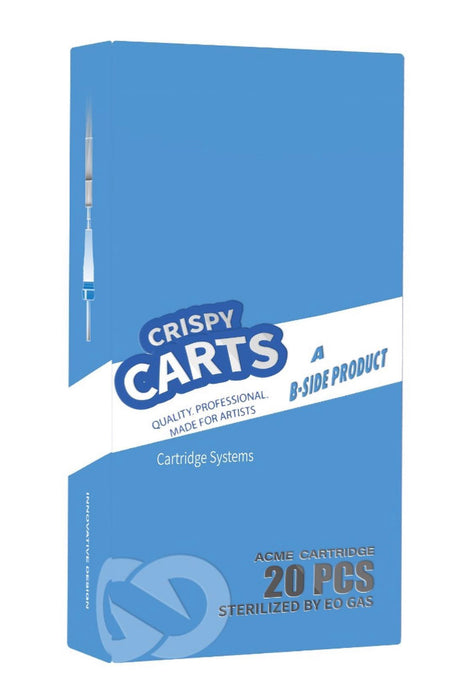 Crispy Carts Mags
Original price
$24.99
-
Original price
$24.99
Crispy Carts  increase ink storage, absorb inks faster, increase injection average and run super smooth. These cartridges have thin-walled technology that all sizes have the same shape. Made from the finest pc medical grade frame. 
Crispy Carts are reliable for all-purpose work. One piece needle and plunger allows for maximum stability and control. Ethylene oxide (EO) gas sterilized and individually packaged; single use only. 
Membrane mechanism prevents ink spit back. The membrane and tip of these are over molded allowing artists to enjoy a more fluid and controlling tattooing procedure; Compatible with all rotaries.
High quality silicone to keep the needle elastic. Cartridges body with transparency that allows you to see all of your inner and quantity of ink that goes into the nozzle.