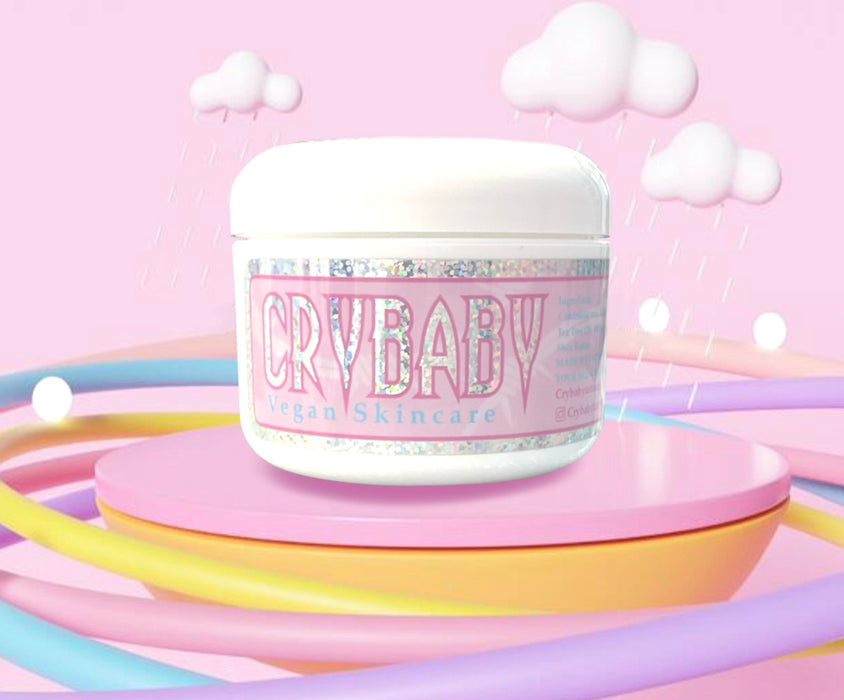 CRYBABY
Sold out
Original price
$12.99
-
Original price
$28.99
Ingredients: Shea Butter, Vanilla, Candelilla wax,Eucalyptus, Tea Tree , Arrowroot
Crybaby Vegan Skincare Tattoo Glide and Moisturizer - the perfect solution for all your tattooing needs! Our product is specially designed to glide on smoothly during the tattooing process, helping to reduce friction and minimize discomfort. The vegan and cruelty-free formula is made with high-quality ingredients that also offer excellent moisturizing benefits for your skin. Not only does our tattoo glide and moisturizer help with healing tattoos, but it also provides relief for eczema and psoriasis. And for those with dry skin, our product offers the perfect blend of hydration and nourishment. So why settle for anything less when you can have the best? Try Crybaby Vegan Skincare Tattoo Glide and Moisturizer today and experience the ultimate comfort and care for your skin.
At Crybaby Vegan Skincare, we take great pride in crafting products with high-quality ingredients that are gentle and effective for all skin types. However, we understand that everyone's skin is unique, and allergic reactions may occur despite our best efforts. We urge our customers to carefully read the ingredients list on the packaging to ensure that they are not allergic to any of the ingredients in the product.
We also want to emphasize that the use of our products is at the customer's own risk. While we strive to provide the best possible skincare solutions, we cannot be held responsible for any adverse reactions or misuse of our products. By purchasing and using our products, customers agree to assume full responsibility for their use and to use the product in accordance with our instructions and guidelines.
That being said, we are confident in the quality of our products and are committed to providing exceptional customer service. If you have any questions or concerns about our products, please don't hesitate to reach out to our customer service team. We are here to help you achieve your best skin yet!