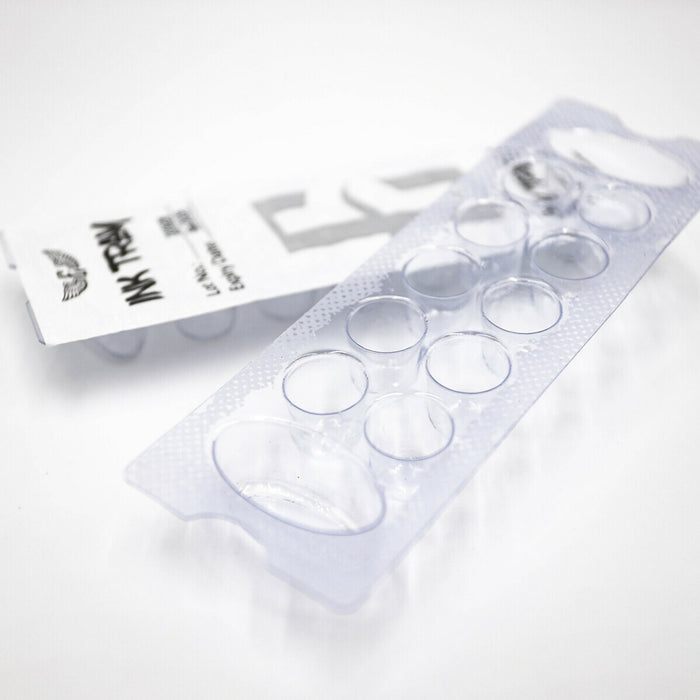 Electrum Disposable Ink Cup Trays
Original price
$0.50
-
Original price
$15.00
Details
Electrum Disposable Ink Trays - KILLER QUICK SET UP WITHOUT KILLING YOUR WALLET

Our disposable ink trays are perfect for travel or every day shop use. Each tray has 2 large cups at either end and 10 smaller size cups in the center. 
Each tray features two adhesive strips on the bottom so that you can secure the trays to your work area and eliminate the potential for spills or movement while you work.
All trays are individually EO Gas sterilized.
2 Large End Cups: Approx. 30mm long x 15mm wide x 15mm deep.
10x Small Center Cups: Approx. 15mm long x 15mm wide x 15mm deep.
BOX OF 50