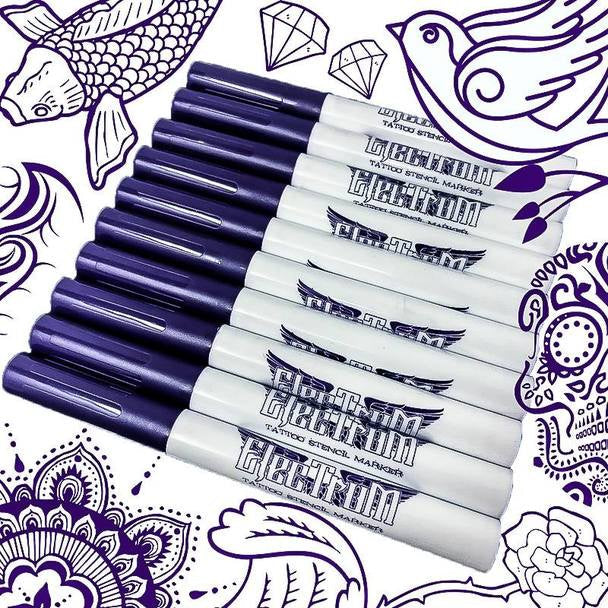 Electrum Stencile Markers
Original price
$1.00
-
Original price
$1.00
Electrum alcohol resistant tattoo stencil marker!
The Electrum Tattoo Stencil Marker is filled with violet marking ink that is visible up to 10 times longer than traditional ink skin markers even after prepping with common alcohol-based antiseptics such as ChloraPrep or Duraprep.
Medical marking grade markers!
THESE ARE ONE TIME USE DISPOSABLE SKIN MARKERS!