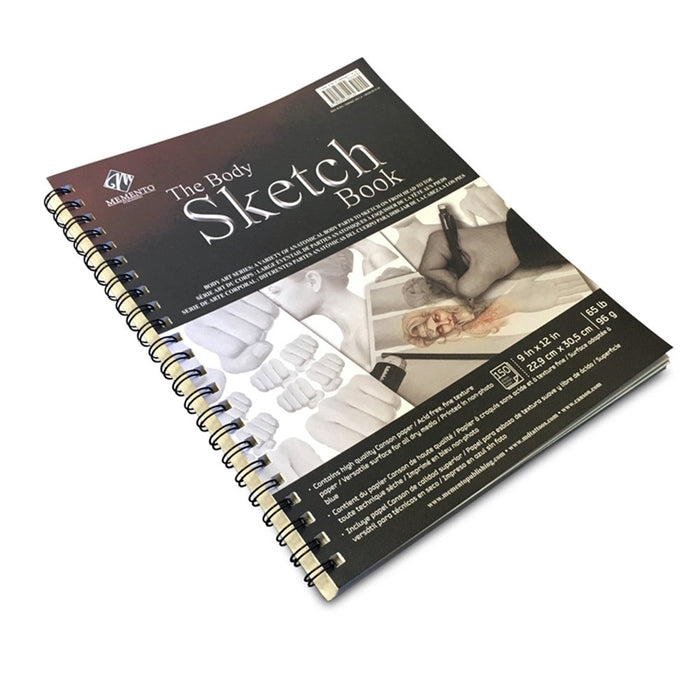 The Body Sketch Book
Original price
$19.99
-
Original price
$19.99
The Body Sketch Book is intended for all artists, especially artists in the tattoo community.
This book features a plethora of anatomical body parts to sketch out new ideas, practice gestures, compositions, studies, perspectives, finished works, line drawings, etc. It is designed to give you templates of the body with all the contours to show flow and placement for artists, collectors and anyone that has a desire to draw on people. It contains 150 sheets of high quality 65 lb. Canson paper, acid free with fine texture, perfect for sketching! The body parts are printed in non-photo blue to allow artists to print out their drawings without the body parts on the page, allowing your art to stand out on its own. We are pleased to present to you a ground breaking book of its only kind, The Body Sketch Book. Evidence from prehistoric times over 30,000 years ago show that sketching is one of the oldest forms of human expression.
The human mind seems to be "wired" to sketch. Studies show that sketching has many benefits, which include helping with memory, stress relief, and improving concentration. Aside from these benefits, artists from all different backgrounds use sketching as an exploratory tool to separate concepts from details. It is part of the process that many artist take part in, to help create a final masterpiece. The sketch is the groundwork for many things you see, including paintings, commercial billboards, building architecture, car designs, manufactured toys, and of course tattoos. Whether you are a veteran artist seeking to improve your craft or looking for a "fresh" new way to express your creative side, The Body Sketch Book guarantees a one of a kind way to let your art shine! Contains 150 sheets of high quality Canson paper Acid free, fine texture paper Versatile surface for all dry media Printed in non-photo blue so your art stands out when it's printed!