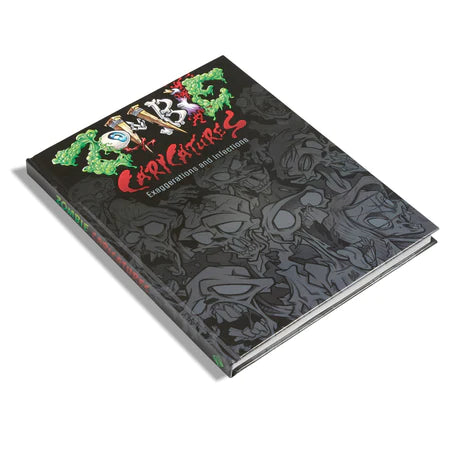 Zombie Caricatures Exaggerations And Infections
Original price
$19.99
-
Original price
$19.99
Zombie Caricatures: Exaggerations and Infections 
Available Now!
The content of this book showcases the work of some of the best caricature artists in the world. Sean Gardner and Nick Mitchell have managed to take something that is super difficult and make it look effortless. It takes a different type of artist to be able to pull off a great caricature. Not only do you have to capture the likeness of each victim, but you also have to figure out what it is that makes them unique and stand out in their own way. Then, you have to figure out a way to bend those unique features as far as you can without losing the essence of what makes that individual who they are.
Nick and Sean have not only managed to tweak the hell out of every person they draw and keep their likeness, but they do it while 
simultaneously throwing axes through their heads, lacerating their jugulars, and slinging blood all over the place.
Also includes some tutorials on how they do it! 
Hard Bound
160 Full Color Pages
8.5 x 11
Published by Memento Publishing